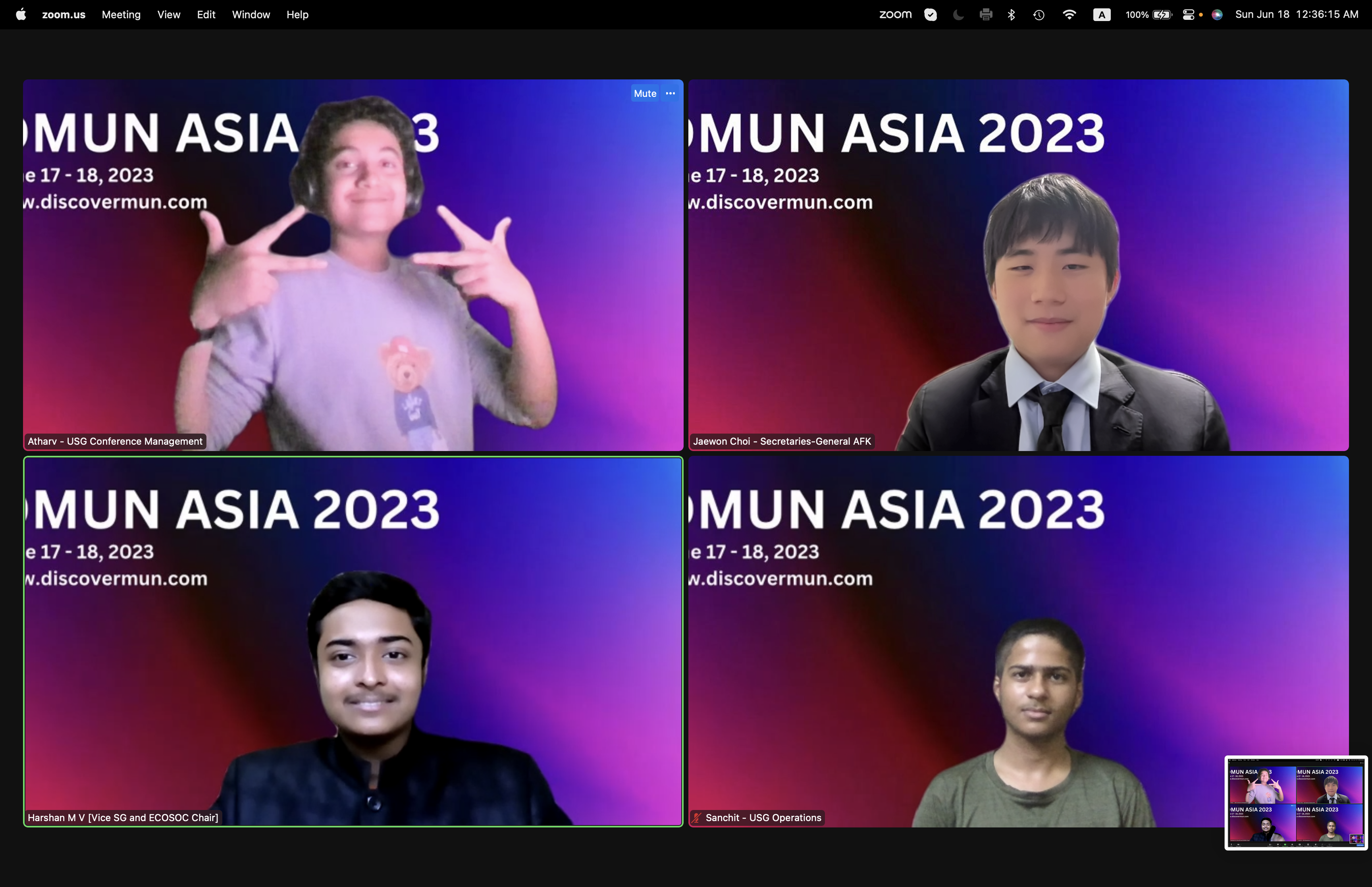 Are you passionate about education and looking for a meaningful way to make a positive impact? Join the DMUN Foundation as a volunteer and become an essential part of our mission to provide access to quality education for all.
As a volunteer, you will have the opportunity to play a vital role in shaping the educational landscape and empowering individuals to reach their full potential. Your skills, time, and dedication can make a lasting difference in the lives of students and communities worldwide.
ANYONE can apply. No experience, degree, or anything required.
Program Coordinator: Help plan, organize, and coordinate our educational programs, workshops, and events. Collaborate with a team to develop engaging content, coordinate logistics, and ensure smooth execution of our initiatives.
Content Creator: Contribute your creative skills by developing compelling content for our website, social media platforms, newsletters, and promotional materials. Help us share impactful stories, educational resources, and inspiring messages to raise awareness and engage our audience.
Mentor: Become a mentor to students and guide them on their educational journeys. Provide academic support, career advice, and personal development guidance to help students achieve their goals and unlock their potential.
Fundraising & Partnership Specialist: Utilise your skills in fundraising and external relations to support our scholarship programs and educational initiatives. Assist in developing fundraising campaigns, grant applications, and cultivating relationships with potential donors and sponsors.
Workshop Facilitator: Share your expertise and lead workshops on topics such as public speaking, diplomacy, critical thinking, and leadership development. Help empower students with valuable skills that will enhance their educational and personal growth.
Researcher: Support our initiatives through in-depth research on education-related topics, global issues, and best practices in educational programs. Assist in collecting and analszing data to inform our projects and enhance our impact.
Graphic Designer: Use your design skills to create visually appealing graphics, infographics, and promotional materials that effectively communicate our message and brand identity.
Social Media Manager: Take charge of managing and growing our social media presence. Create engaging content, interact with our audience, and strategize campaigns to raise awareness about our initiatives and impact.