Welcome to DMUN - where youth leads the way in shaping tomorrow's world. We are not just a platform; we are a movement driven by the passion and energy of young individuals determined to make a difference. We believe in the power of education to transform societies, and that's why we offer a unique opportunity for anyone, regardless of location, to delve into the realms of politics, governance, and international relations - all at absolutely no cost.
Speak up, Stand up, Challenge, Change.
The inaugural Executive Director and the Founder is Jaewon Choi. Being a high school student in Boston, an entrepreneur, and an avid MUNer, he has been committed to providing educational experiences for youths across the world, and help them create their own aspirations and ambitions into reality through DMUN Foundation's programmes.
DMUN Foundation in a Glance.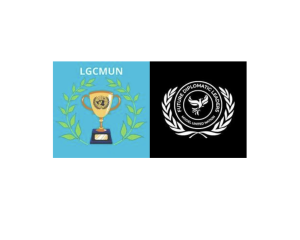 DMUN Welcomes Two Organisations to the DMUN Family
Founder's Analysis: End of Online MUN?
Testimonials from DMUN Asia 2023